In October 2022, four new co-workers embarked on their career in Emergency Communications with the Charlottesville-UVA-Albemarle County Emergency Communications Center. Currently, they are undergoing on-the-job training while performing call-taking duties under the guidance of their training officers. How does one become one of the first, first responders — one of the calming voices on the other end of the line when area residents call 9-1-1? Keep reading to find out!
Before processing their first phone calls at the CUAECC, each new co-worker completed 12-weeks of classroom instruction that formed a foundation of knowledge for them to build on when they later moved to an assigned platoon. This educational experience is designed to engage and empower our co-workers as we grow their skills. The academy process not only includes lessons on the many things needed to perform as a 9-1-1 dispatcher — including our computer aided dispatch systems, radio systems, policies, certifications, and protocols — but also includes what is cornerstone to our agency's mission and daily work: our community and our people.  
Our call-taker academy utilizes a variety of dynamic educational strategies to provide and reinforce the knowledge required for our new co-workers to begin their careers in service to the Charlottesville-Albemarle region. These strategies include:
Geography tours: These tours provide an opportunity for new co-workers to familiarize themselves with the area they will be serving. They will learn the layout of the streets, neighborhoods, and landmarks, which will allow them to better understand the calls they receive, help callers who may be unsure of their location, and provide more precise information to callers and first responders.
Meeting and learning about our partners in public safety: New co-workers will have the opportunity to meet and interact with the various public safety partners they will be working with, including police and fire/EMS. This will allow them to understand the different roles and responsibilities of our field responder partners, and better coordinate with them during an emergency. In addition, it helps to build understanding of the rationale and impact of our protocols, and the information gathered for our responders.
Experiential instruction: This involves hands-on training, role play scenarios, and other activities that allow new co-workers to practice the skills they have learned in a realistic setting. This will not only reinforce these new skillsets, but also help demonstrate the importance of the work and how it directly impacts the safety and wellbeing of our community.
Hybrid learning: This approach combines traditional classroom instruction with online and take-home learning opportunities to provide flexibility and convenience for new co-workers. This supports a healthy work-life balance, and enables trainees to learn at their own pace and review materials as needed throughout the academy and beyond.
Together, all these strategies are designed to provide new co-workers with a well-rounded education that will prepare them for their role as 9-1-1 telecommunicators and help them to better serve the Charlottesville-Albemarle region.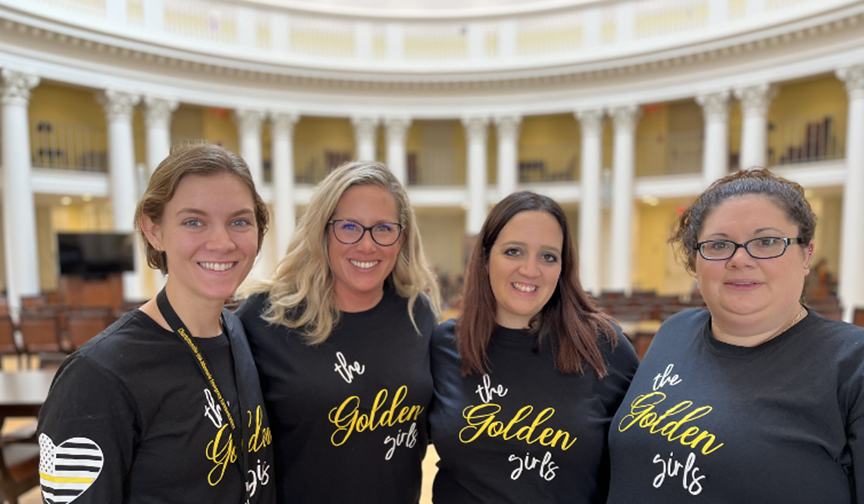 "Creating interactive lesson plans that allow our new co-workers to learn by experience, such as area geography, is an exciting approach to presenting material that may be less impactful in a classroom setting." -Nicole Lewis, ECC Course Coordinator
| Pictured: UVA Grounds Geography Tour
"Having role players in the classroom setting was very beneficial in allowing trainees to utilize ProQA in a controlled live scenario and get feedback if there were other call types that would have been a better fit, as well as allowing for practice on the CAD to become familiar with all the functions that can be utilized." –Melanie Johnson, PSCO I
| Pictured: Battalion Chief Marc Ellis presenting on the Charlottesville Fire Department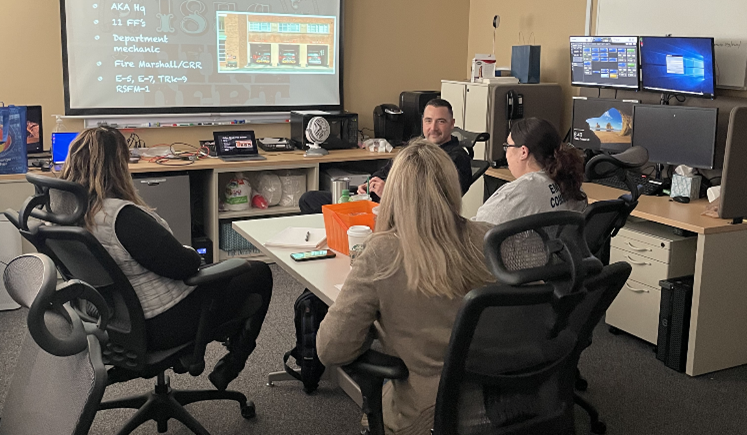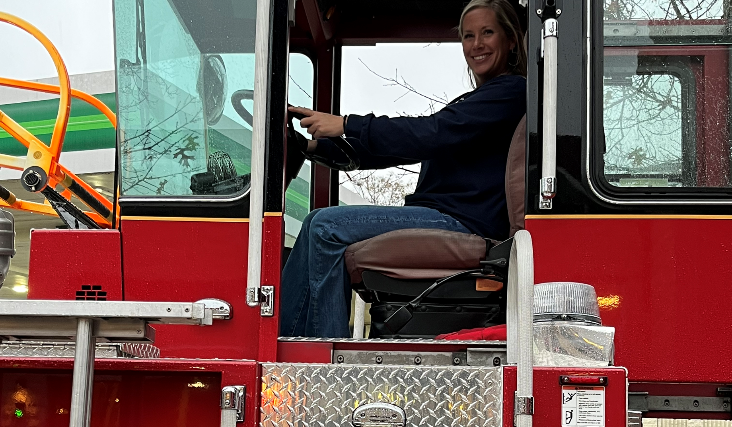 "One of the highlights of the training program was having the opportunity to tour the city and county and of course, Truck 9!" –Kristin Schwartz, PSCO I
| Pictured: Fire station and apparatus tour
"Spending time on the floor prior to my certifications helped me see some of the many resources we have to help our citizens." Kari Werres, PSCO I
| Pictured: UVA PD presentation from Lieutenant Y. Bacon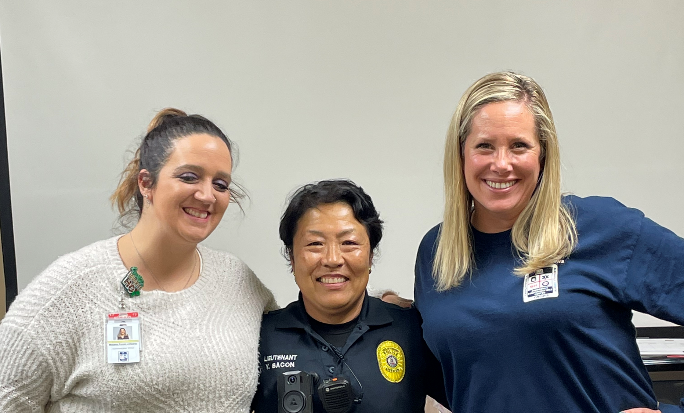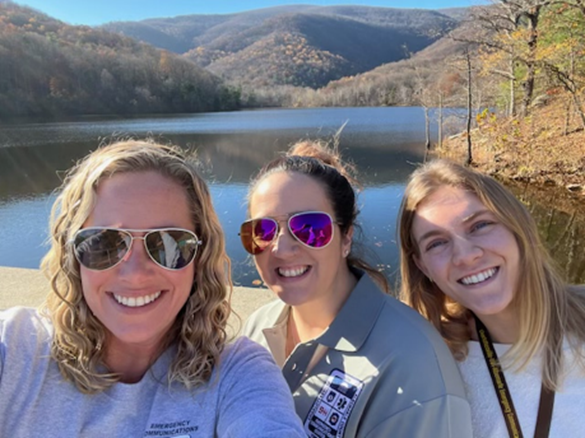 "I enjoyed the organization and utilization of independent work-study days, especially towards the end for study purposes." Nicole Jeffries, PSCO I
| Pictured: Albemarle County geography included visiting the area's beautiful parks and recreation spaces
Interested in joining us for our next academy?
Learn more about a career in public safety communications at CUAECC and apply today!